Barrington James
Exhibiting at booth 103

Barrington James are a global staffing and resourcing organisation who specialise in placing niche consultants of all levels in the Biotech and Pharmaceutical industry. We offer both short and long term solutions and can provide ad-hoc consultancy support as required. Our offices in Europe, USA and APAC means that we can provide a truly global solution and experience in a market you may not know.
All of our team are dedicated market specialists with unrivalled candidate networks and will be on hand in Hamburg to discuss any assistance you may need to aid you getting your product to market. We have proven experience in knowing the difference between working for a big pharma and a new start-up Biotech and will ensure that the people you hire truly understand your business and what you need to succeed.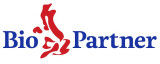 BioPartner UK
Exhibiting at booth 7a with the UK delegation
BioPartner UK leads the UK Delegation to several partnering conferences
each year. It is a UK Accredited Trade Organisation facilitating international partnering for trade, investment and collaborations with Life Sciences organisations across the UK. BioPartner is a membership organisation, supporting UK SMEs and startups, and signposting organisations worldwide to UK expertise.
BioPartner has alliances with organisers of international biopartnering events, and with UK membership organisations, operating both independently and
in partnership with the UK government. BioPartner disseminates tradeshow access grants to help UK-based SMEs exhibit their services and products in new overseas markets.
Della Bateson
Operations Manager
Lin Bateson
Chief Executive
Paula Paton
Administrator