Pneumagen Ltd
Pneumagen is using its platform technology, GlycoTarge™, to develop glycan targeted carbohydrate binding modules (CBMs) as a new universal therapeutic modality for the treatment of respiratory tract infections (RTIs) and cancer.

Pneumagen's lead product, Neumifil™, is a first-in-class mCBM40 being developed for the universal treatment of Influenza Virus (IFV) and Respiratory Syncytial Virus (RSV) infections. When administered intranasally in preclinical models, Neumifil™ has demonstrated prevention, treatment and post-exposure prophylaxis of IFV and RSV infections with no observed toxicity. Pneumagen's mCBM, in development for cancer, isknown as Neumonco™. In vitro data have demonstrated that mCBMs target and enter cancer cells, reducing cell proliferation, migration, metabolism and differentiation. A recent in vivo study demonstrates that Neumonco™ significantly inhibits tumour growth in an orthotopic mouse xenograft model of human ovarian cancer.

Founded in 2016, the Company is a spin-out start-up from the University of St Andrews in Scotland and has access to world-class scientific expertise and capabilities in glycobiology. Please visit www.pneumagen.com for more information.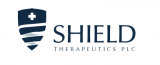 Shield Therapeutics plc
A de-risked commercial stage pharmaceutical company with a focus on addressing iron deficiency via its lead product Ferric Maltol, marketed in the EU as Feraccru® and approved in the US and will be marketed as Accrufer®.
David Childs
Director of Product Supply & Commercial Alliances

Therakind Ltd
Therakind is a private European pharmaceutical company with the primary objective of increasing the availability of authorised speciality medicines and ensuring that these medicines are both safe and effective.
Therakind creates, develops, and improves paediatric and other speciality medicinal products and has already successfully brought two paediatric medicines and a further speciality medicine to market. An extensive pipeline of products is under development.